In addition to the IT guy (me) being a lazy bum, our church CD recorder was broken for a while. We've now bypassed that and have the ability to record directly to a computer. I'm in the process of uploading sermons starting in November, 2015 and more will trickle in soon until we're caught up to the present.
Feel free to listen or download at http://christridge.com/sermons or subscribe to the podcast with one of the buttons on that page.
Update: All sermons are now caught up and available, including today's sermon from Dr. Richard P. Belcher, Jr.
Job 2:1-3:26 (Job 2:1-3:26)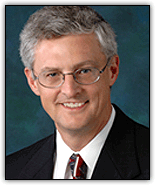 Dr. Richard P. Belcher, Jr., 2016/02/28
Part of the
Pulpit Supply
series, preached at a
Sunday Morning
service
About Dr. Richard P. Belcher, Jr.:
Dr. Belcher is the John D. and Frances M. Gwin Professor of Old Testament and the Academic Dean at RTS Charlotte. He is an ordained minister in the PCA and pastored an urban nondenominational church in Rochester, NY for ten years before pursuing the Ph. D. This pastoral experience in an unusual and challenging setting gives him great insight into the practical, modern issues that will be faced by future pastors studying with him at RTS. He graduated from Covenant College and received his M. Div from Covenant Seminary. He also received an S.T.M. from Concordia Theological Seminary, and his Ph. D. is from Westminster Theological Seminary. He has served as stated supply for numerous churches in the area since coming to RTS Charlotte in 1995. https://www.rts.edu/Seminary/faculty/bio.aspx?id=217
Job 2-3
2:1 Again there was a day when the sons of God came to present themselves before the Lord, and Satan also came among them to present himself before the Lord. 2 And the Lord said to Satan, "From where have you come?" Satan answered the Lord and said, "From going to and fro on the earth, and from walking up and down on it." 3 And the Lord said to Satan, "Have you considered my servant Job, that there is none like him on the earth, a blameless and upright man, who fears God and turns away from evil? He still holds fast his integrity, although you incited me against him to destroy him without reason." 4 Then Satan answered the Lord and said, "Skin for skin! All that a man has he will give for his life. 5 But stretch out your hand and touch his bone and his flesh, and he will curse you to your face." 6 And the Lord said to Satan, "Behold, he is in your hand; only spare his life."
7 So Satan went out from the presence of the Lord and struck Job with loathsome sores from the sole of his foot to the crown of his head. 8 And he took a piece of broken pottery with which to scrape himself while he sat in the ashes.
9 Then his wife said to him, "Do you still hold fast your integrity? Curse God and die." 10 But he said to her, "You speak as one of the foolish women would speak. Shall we receive good from God, and shall we not receive evil?" In all this Job did not sin with his lips.
11 Now when Job's three friends heard of all this evil that had come upon him, they came each from his own place, Eliphaz the Temanite, Bildad the Shuhite, and Zophar the Naamathite. They made an appointment together to come to show him sympathy and comfort him. 12 And when they saw him from a distance, they did not recognize him. And they raised their voices and wept, and they tore their robes and sprinkled dust on their heads toward heaven. 13 And they sat with him on the ground seven days and seven nights, and no one spoke a word to him, for they saw that his suffering was very great.
3:1 After this Job opened his mouth and cursed the day of his birth. 2 And Job said:
3 "Let the day perish on which I was born,
and the night that said,
'A man is conceived.'
4 Let that day be darkness!
May God above not seek it,
nor light shine upon it.
5 Let gloom and deep darkness claim it.
Let clouds dwell upon it;
let the blackness of the day terrify it.
6 That night—let thick darkness seize it!
Let it not rejoice among the days of the year;
let it not come into the number of the months.
7 Behold, let that night be barren;
let no joyful cry enter it.
8 Let those curse it who curse the day,
who are ready to rouse up Leviathan.
9 Let the stars of its dawn be dark;
let it hope for light, but have none,
nor see the eyelids of the morning,
10 because it did not shut the doors of my mother's womb,
nor hide trouble from my eyes.
11 "Why did I not die at birth,
come out from the womb and expire?
12 Why did the knees receive me?
Or why the breasts, that I should nurse?
13 For then I would have lain down and been quiet;
I would have slept; then I would have been at rest,
14 with kings and counselors of the earth
who rebuilt ruins for themselves,
15 or with princes who had gold,
who filled their houses with silver.
16 Or why was I not as a hidden stillborn child,
as infants who never see the light?
17 There the wicked cease from troubling,
and there the weary are at rest.
18 There the prisoners are at ease together;
they hear not the voice of the taskmaster.
19 The small and the great are there,
and the slave is free from his master.
20 "Why is light given to him who is in misery,
and life to the bitter in soul,
21 who long for death, but it comes not,
and dig for it more than for hidden treasures,
22 who rejoice exceedingly
and are glad when they find the grave?
23 Why is light given to a man whose way is hidden,
whom God has hedged in?
24 For my sighing comes instead of my bread,
and my groanings are poured out like water.
25 For the thing that I fear comes upon me,
and what I dread befalls me.
26 I am not at ease, nor am I quiet;
I have no rest, but trouble comes." (