In addition to the IT guy (me) being a lazy bum, our church CD recorder was broken for a while. We've now bypassed that and have the ability to record directly to a computer. I'm in the process of uploading sermons starting in November, 2015 and more will trickle in soon until we're caught up to the present.
Feel free to listen or download at http://christridge.com/sermons or subscribe to the podcast with one of the buttons on that page.
Update: All sermons are now caught up and available, including today's sermon from Dr. Richard P. Belcher, Jr.
Job 2:1-3:26 (Job 2:1-3:26)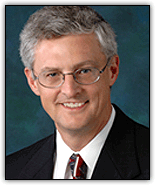 Dr. Richard P. Belcher, Jr., 2016/02/28
Part of the
Pulpit Supply
series, preached at a
Sunday Morning
service
About Dr. Richard P. Belcher, Jr.:
Dr. Belcher is the John D. and Frances M. Gwin Professor of Old Testament and the Academic Dean at RTS Charlotte. He is an ordained minister in the PCA and pastored an urban nondenominational church in Rochester, NY for ten years before pursuing the Ph. D. This pastoral experience in an unusual and challenging setting gives him great insight into the practical, modern issues that will be faced by future pastors studying with him at RTS. He graduated from Covenant College and received his M. Div from Covenant Seminary. He also received an S.T.M. from Concordia Theological Seminary, and his Ph. D. is from Westminster Theological Seminary. He has served as stated supply for numerous churches in the area since coming to RTS Charlotte in 1995. https://www.rts.edu/Seminary/faculty/bio.aspx?id=217
ERROR: The IP key is no longer supported. Please use your access key, the testing key 'TEST'